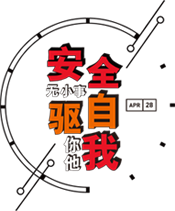 Safety Culture
Hundred Days Action
ENN attaches great importance to comprehensive safety management, strictly grasps the safety risks of each link, and always firmly believes that safe production is the bottom line of the company's stable operation, safe transportation is the logistics test of production results, and occupational health is the basis for employees to participate in safe production. We guard the safety of the company and employees with sincerity and action.
With a high sense of responsibility and mission, we continue to improve the safety management system, with a sound organizational structure, strict rules and regulations, and strong awareness capabilities to achieve scientific and normalized safety management to reduce the adverse effects of potential safety hazards.
We always attach importance to the construction of a safety culture. Organize safety production month, safety production warning month, firefighting day and other activities every year to increase the humanization and fun of safety management, and create a safety culture atmosphere in which everyone talks about safety, everything is safe, always wants to be safe, and always needs to be safe.

World Work
Safety and
Health Day

Safety is no small matter
self-driving you me and him

Every year, April 28th is World Work Safety and Health Day. Since 2019, we have simultaneously launched a series of safety culture theme activities with the theme "Safety is no small matter, self-driving you, me and him", aiming to pass "a series of safety culture Landing activities, enhance the safety awareness of all employees, take advantage of the self-driven, open, and shared advantages of ecological organizations, cultivate all-weather safety behavior habits for all employees, and ultimately promote the continuous improvement of the safety management level of listed companies.