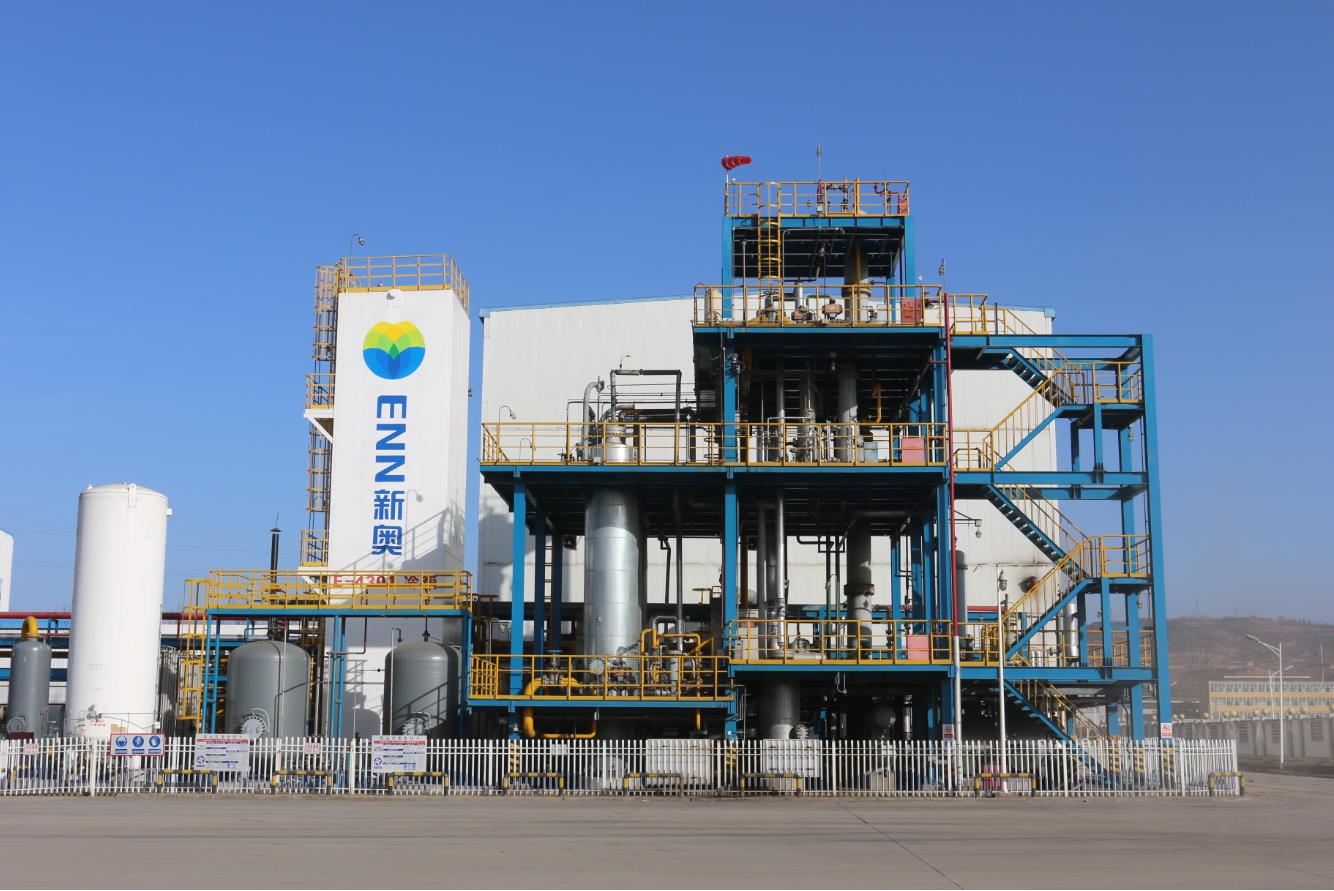 Production of natural gas: The company has LNG liquefaction plants in multiple cities, including Qinshui in Shanxi province and Chongqing etc. The company produces LNG from unconventional gas through the process of separation, purification and liquefaction, and the annual production capacity is approximately 100,000 tonnes.
Production of methanol: The company currently has two production units with a designed total capacity of 1.2 million tons per year. At present, our clients are mainly large and medium-sized end user chemical enterprises. We have gradually started developing new downstream clients in the field of olefins, methanol gasoline, etc.
Production of coal: The company owns the mining right of Wangjiata coal mine, which is the key project of the National Coal Construction Program during the eleventh five-year plan period. The designed capacity of Wangjiata coal mine is 5 million tons per year, and the approved capacity is 8 million tons per year in 2019. The coal produced by Wangjiata coal mine is non-stick with super-low ash, sulfur, phosphorus, and with high calorific value, which is considered suitable for residential and power use.
Coal-to-gas: The company established a coal-to-gas base in Darat Banner, Erdos city, Inner Mongolia. With a successful industrial demonstration in 2018, with the new coal-to-gas technology as the core, it is now able to provide clients with integrated solution services, such as technical consultation, engineering design, device integration, project construction and smart operation. The advanced catalytic and hydrogenation gasification technologies have the characteristics of high methane content, high energy efficiency, and easy pollution control, thus it is the new highly efficient gasification technologies for clean utilization of coal in the future. The successful demonstration of catalytic gasification technology provides effective technical support to promote the construction of coal-to-gas projects in China, improve the comprehensive utilization efficiency of coal and reduce environmental protection processing costs. The successful demonstration of hydrogenation gasification technology can realize the grading, quality-based utilization of coal, and highly efficient and clean conversion of coal. It provides the existing coal chemical industries and the energy chemical industries with a new process adapted to China's coal resource endowment, also the technical support for China's energy security. ENN promotes the clean utilization of coal through self-developed catalytic gasification, hydrogenation gasification and other high-efficiency and low-cost coal-to-gas technologies.